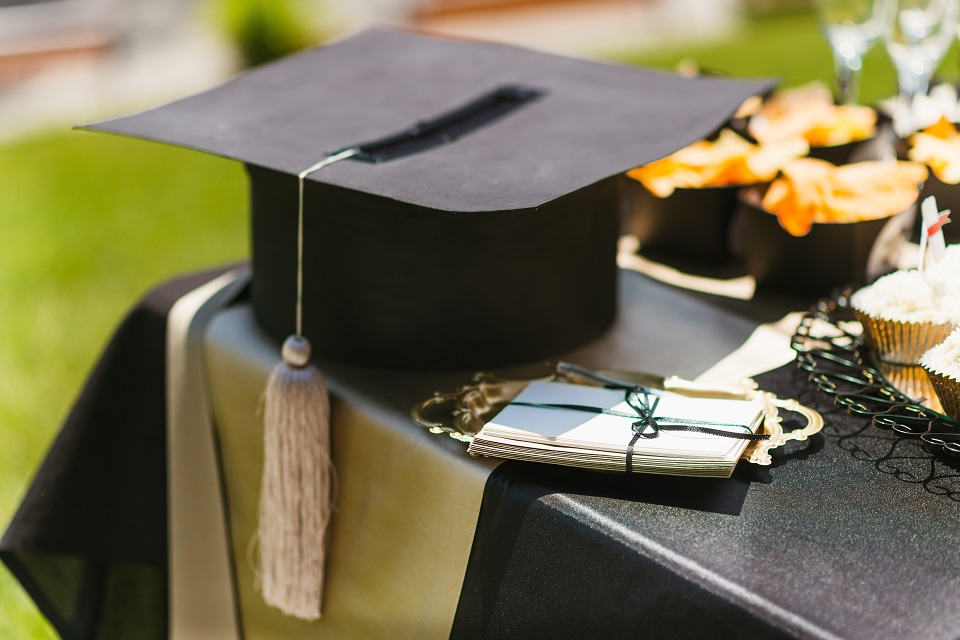 Graduation is fast approaching, so do something for your graduate that shows how proud you are of them. Plan a graduation party or tea to celebrate this huge milestone for your graduate. Check out these graduation party ideas by Sophia Lee, and plan the best party for your graduate. These party ideas will not only wow the grad, but also the graduate. Here are some tips so that you can plan the best graduation party without the stress.
Graduation Party Ideas
Have A Place For Photos. Create a photo booth or a designated photo area so your graduate can take photos with friends and family to commemorate this day. You can create a DIY photobooth with curtains or have a balloon arch for a beautiful and unique photo background.
Make A Guest List/Send Out Invitations. Invite your graduate's best friends and family members to a party that is all about them. Creating a list is also a great way to get a headcount for the party, so you know how many people to feed. You can also use the invitations to hint at the party's color scheme.
Create Personalized Centerpieces. You can create beautiful centerpieces for the tables by adding a photo of the graduate in the middle of a bouquet of flowers. This super easy and simple idea can add to the overall party and make your graduate feel appreciated.
Choose a Color Scheme. Pull the party together with a color scheme/theme. This can be the school's colors, or it can be your graduate's favorite color. You can incorporate this throughout the party with specific colored balloons, napkins, or tablecloths.
Make A Menu. If you plan on cooking for the graduation party, make sure you have a menu created to ensure there is plenty of food for the guest. Or you can make it easy on yourself and find a caterer for the graduation party. No matter what, make sure it's the graduate's favorite food.
Incorporate Their Future College. You can display the graduate's future college flag on a table or a wall. This is great to get your graduate excited about their next step in life.
You May Also Like: Tips For Teaching Your Kid To Ride A Bike Like A Pro
Start Planning A Graduation Party Today
Now that you know where to start planning for your graduate's party, grab the keys to your Red McCombs Hyundai Northwest vehicle and head to the store to stock up on all the necessary supplies. Or you can surprise your graduate with a new ride from the Red McCombs Hyundai Northwest vehicle inventory. Show how proud you are of your graduate with a party that celebrates their accomplishments, so get to planning today.