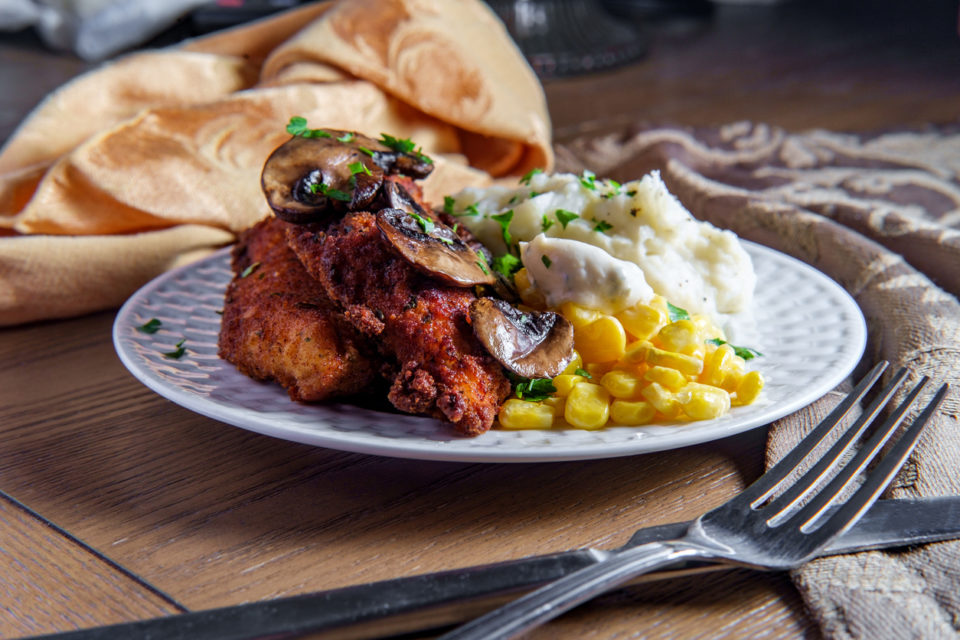 Whether you are dealing with colder weather, relaxing after a long day at work, or just craving a savory and delicious meal, one thing that is proven to improve any mood is comfort food. These incredible eats will soothe your soul as well as fill your stomach. Take a look at these incredible comfort recipes that you can share with the whole family and will keep everyone coming back for seconds!
Get Ready To Satisfy Your Tastebuds
Skillet Lasagna – This delicious dish can be enjoyed any night of the week. It takes just 30 minutes and all in one skillet, so the cleanup process is super easy. Serve this and watch it become a tradition for you and the family to enjoy.
Pork Marsala With Mushrooms – This dish may look like it takes hours to prepare, but it is actually incredibly simple. All you need is a skillet and 30 minutes of your time. This dish is an elegant twist on the classic chicken marsala recipe. It will soon become a favorite amongst you and your family members.
Salisbury Steak Burger With Sweet Potato Fries – This balanced dinner is an awesome weeknight meal that the whole family will enjoy, and it only takes around 35 minutes to prepare. The key here is to roast the sweet potatoes, as this will get them nice and crispy. This nutritious take on a classic dish is better than any takeout burger out there!
Green Chile Enchilada Casserole – This is a quick and easy dish that is perfect for Mexican night. It is very versatile, so you and the family can add your favorite toppings for a cheesy and flavorful meal!
Instant Pot Ancho Beef Stew with Cheesy Grits – This is a perfect time to break out that Instant Pot you have sitting on your shelf. This meal is simple to prepare, even though it does take about an hour to prepare. Don't worry, it is worth it! It is spicy and delicious, and taste absolutely amazing sitting on top of some cheesy grits.
You might also like: You Will Be Soy Glad You Made Homemade Sushi
Red McCombs Hyundai Northwest
Comfort food isn't the only thing that's good for the soul. All of the awesome savings going on now at Red McCombs Hyundai Northwest are a surefire way to help you feel much better! We happily provide an incredible selection of vehicles for you to choose from. We understand that drivers have certain wants and needs when it comes to choosing an automobile. That's why we always try to offer a large, diverse stock. Visit us today to get started on a path to some great savings!