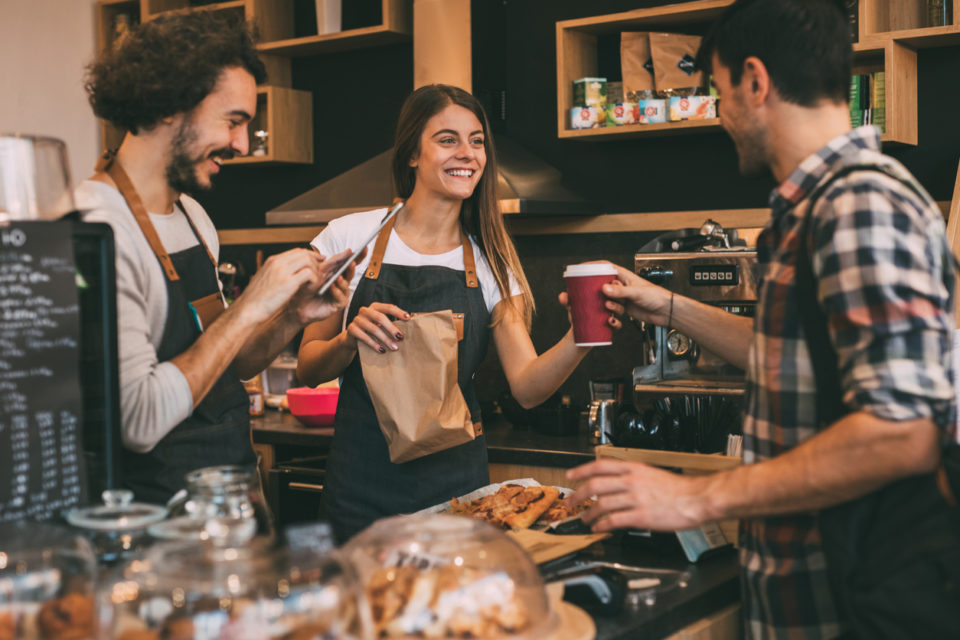 Eat local and eat fresh at La Villita Café right in the heart of downtown San Antonio! Start your morning off with breakfast and grab a drink from the coffee bar, or stop by and visit on your lunch break. Experience the beauty of the river walk from their outdoor seating area.  Local art lines the walls of this cozy café making all guests feel at home. Guests can dine-in or take out their all-day breakfast or something from their well-diverse menu.
Breakfast
The breakfast menu at La Villita Café is out of this world. The Santa Ana Rancheros plate has two eggs, potatoes, and refried beans topped with salsa and two tortillas. Alamo Benedict includes Canadian bacon, avocado, and a poached egg topped off with roasted tomato salsa all on buttered Texas toast! If you're running late to work, you can get a six-pack of brisket and egg tacos to bring to the office. If you're looking for something more simple, they have muffins, bagels, and yogurt parfaits.
Sandwiches and Wraps
Fill up with a sandwich or wrap from La Villita Café! The Cod House Ham and Swiss sandwich includes deli-sliced ham and Swiss cheese on wheat break, a hoagie, or a croissant. The San Antonio Chicken Wrap includes marinated grilled chicken, black bean corn salsa, lettuce, cheese, and tomatoes on a spinach wrap with ranch salsa. If you're looking for a vegetarian option, the Nacional Artisan Veggie Sandwich has red pepper hummus, cucumber, bell pepper, lettuce, tomato, pickle, and red onion with your choice of cheese and bread!
You might also like: Enjoy Your Next Day Off At The Briscoe Western Art Museum
More Information
La Villita Café is located at 418 Villita Street, San Antonio, TX 78205 in the La Villita Historic Arts Village. They are open from 8:00 a.m. until 5:00 p.m. every single day! You can call them at (201) 223-4700, email them at info@lavilitacafe.com, or message them in the Contact section of their website for more information!