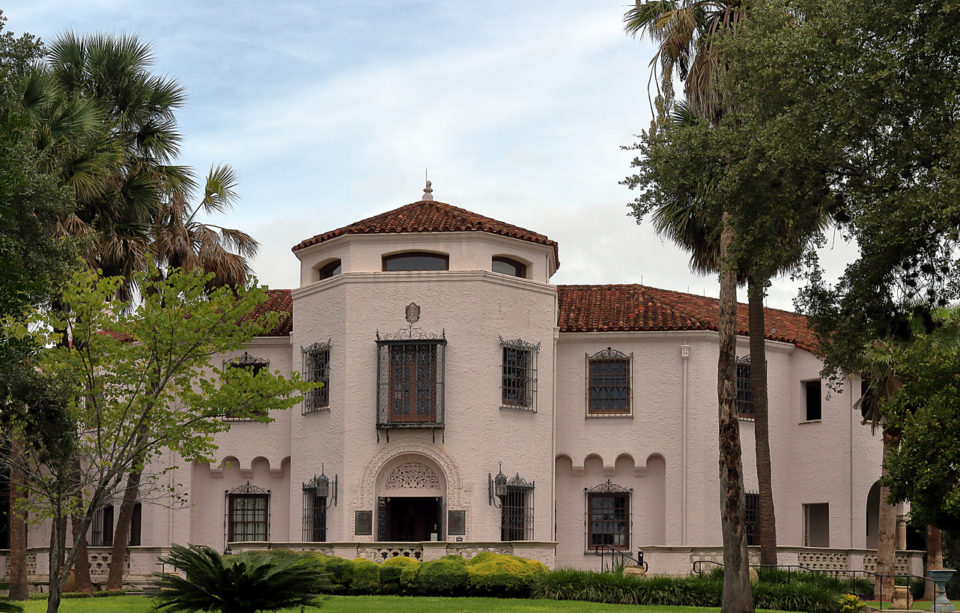 The McNay Art Museum is the first modern art museum in Texas. It was founded in 1954 following the death of the founder, Marion Koogler McNay. McNay left behind her collection of more than 700 works of art, along with her house, and the surrounding acreage to establish the museum. The museum expanded by 45,000 square feet in 2008 following the opening of the Jane and Arthur Stieren Center for Exhibitions.The McNay Art Museum strives to provide an informative and fun atmosphere with a focus on advancing diversity, equity, and inclusion along with delivering outstanding, relevant, and balanced artistic and educational programs.
Current Exhibitions
Georgia O'Keeffe and American Modernism (Jan. 21, 2022 – May 8, 2022) – Organized with a more inclusive view of the development of American Modernism. This is the first major exhibition featuring O'Keeffe's work since 1998. This exhibition features 13 works by O'Keeffe and other American Modernist artists from the beginning of the twentieth century.
Spotlight at 10: K-12 Artists Embrace The McNay (Sept. 16, 2021 – May 8, 2022) – This exhibition focuses on student projects from the history of the Spotlight program. The work is inspired by Leonardo Drew, Georgia O'Keeffe, and Diego Rivera from the McNay's collection.
Artists Looking at Art: Jenelle Esparza (Feb. 2, 2022 – Aug. 7, 2022) – Jenelle Esparza is the focus of this exhibition, which salutes the vitality of the contemporary art community in San Antonio. This series of abstract art uses experimental weaving techniques that depict imagery and patterns found within the South Texas region.
The Great Stage of Texas (March 3, 2022 – Aug. 14, 2022) – This exhibition highlights 13 designers whose work depicts excellence in the theatre arts, such as costume, lighting, projection design, and set. Their work is paired with art by Jean and Bill Eckart, Robert Wilson, and John Rothgeb.
You might also like: San Antonio Seafood Is Home To Amazing Texas Seafood
Plan Your Trip
The McNay Art Museum is located at 6000 N. New Braunfels Ave., San Antonio, TX. The museum is open from Wednesday to Sunday. The hours are:
Sunday: Noon – 5 p.m.
Monday: Closed
Tuesday: Closed
Wednesday: 10 a.m. – 6 p.m.
Thursday: 10 a.m. – 9 p.m.
Friday: 10 a.m. – 6 p.m.
Saturday: 10 a.m. – 5 p.m.
The price of admission is free for McNay members, children under 12, active military and veterans, and recipients of SNAP, WIC, and MAP. Adults have to pay $20, students with I.D. and seniors (65 and up) pay $15, and teens (13-19) pay $10. There is free general admission every Thursday from 4 p.m. to 9 p.m.