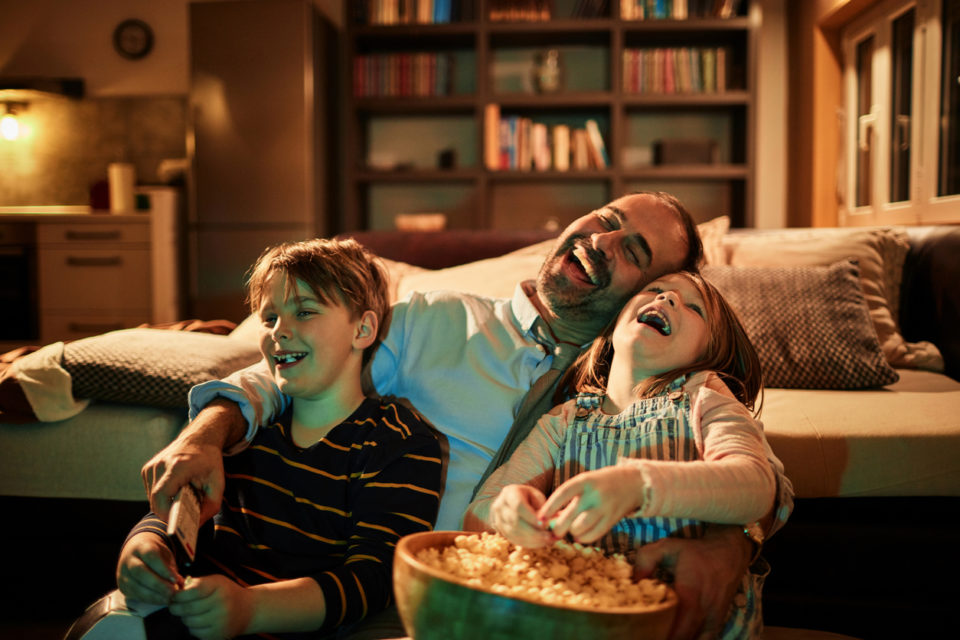 There's something exciting and special about checking out the latest and best movie at the theater. Watching something on the big screen with unbeatable sound quality is an experience everyone should take in every now and then. Although, there's nothing wrong with staying at home and making an evening of movie-watching with family and friends. There are some tips you should follow to enhance your experience.
Treat Yourself Right
One possible drawback to going to the theater is the price of snacks is considerably more than you'd pay at the store. Still, snacks are a must during a movie. The nice thing about staying in for a movie is you can make just about anything. Popcorn and movies are synonymous, so pop a couple of bags in the microwave and let everyone have his or her own bowl or cup. Consider going for treats lower in sugar, too. This will keep your younger viewers from getting too wound up, and it'll also help prevent everyone from crashing later on during the movie.
Secure Your Beverages
You can't have popcorn and treats without your favorite beverages. Again, it's best to avoid those drinks high in sugar. Regardless of what you serve, make sure the kids keep their beverages in a container with a lid. This reduces the risk of spills on the carpet or furniture.
Comfortable Seating
No one wants to sit through a two-hour (or longer) show on a hard chair or sprawled out awkwardly on the floor. Make sure everyone has a comfortable spot with room to spread out. This doesn't mean you have to go out and spend a ton of money on furniture for better movie nights. A simple bean bag chair can do wonders.
Wrap up in Blankets
No movie night is right without a warm, cozy blanket. A plush or fleece blanket for everyone in your family will make them all happy. Look for washable items, just in case some food or drink finds its way onto the material.
Pick the Right TV
There was a time when getting an affordable big-screen TV seemed like a pipe dream. Today, prices are much more reasonable, and larger televisions are readily available. You can find 60- to 70-inch, high-quality TVs for $700 or less.
You might also like: Satisfy Your Tastebuds With These Amazing BBQ Recipes
Get a Streaming Device
Gone are the days when you'd run to the local video store and rent a movie. Even owning DVDs is becoming a thing of the past. Instead, purchase a streaming device such as a Roku. With this, you can access platforms such as Netflix and Hulu to find thousands of movies and TV shows.
With good food and drinks, comfortable surroundings, and excellent equipment, your next movie night is set. Incorporate these elements today, so you can make at-home movies more memorable.