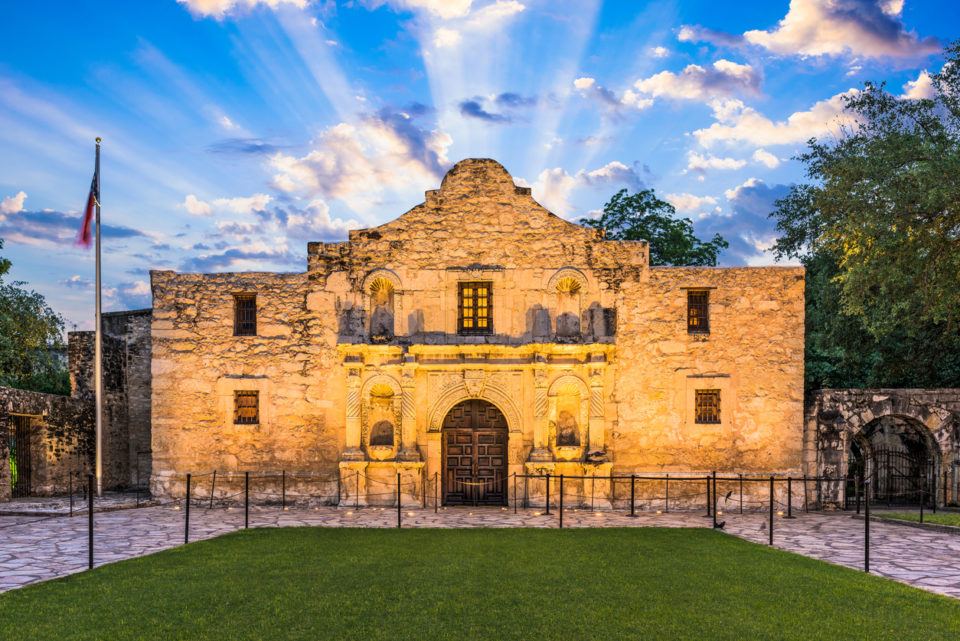 Spend the day at Alamo Plaza in downtown San Antonio! Enjoy interactive tours, exhibits, and Texas Revolution reenactments when you take a stroll through the 4.2-acres of The Alamo. Visitors get to experience over 300 years of Texan history. Afterward, head down to the San Antonio river walk for shopping and good food.
History and Preservation
In 1838, The Alamo became a site for Texas liberty where many people gave their lives. In 2011, the Texas legislature tasked the Texas General Land Office with the management and preservation process. The only remaining structures from the 1836 battle are the long barrack and church. There are many current studies and research projects working towards the preservation of The Alamo. Archaeological experts study to help inform the daily operations at The Alamo. Some of these projects take months or even years to complete. The Alamo is working with the city of San Antonio to raise money. They hope to set up a visitor's center and a world-class museum, both to honor the shrine of Texas liberty!
Volunteering and Membership
Take your place in history by becoming a friend of the Alamo! There are five different membership levels ranging from $50 up to $1000. Members receive special benefits, including expedited free entry, gift shop discounts, invitations to members-only events, and more. If you aren't interested in paying to be a member, no worries! You can help out by volunteering. Active volunteers participate as living historians. They dress up in period-correct clothing and share the history of the Alamo with guests.
You might also like: Visit The Crawfish Café Of San Antonio
Visitor Information
Visitors must reserve a free timed-entry ticket. You can visit The Alamo at 300 Alamo Plaza San Antonio, TX 78205. The Alamo opens each day at 9:00 a.m. and closes at 7:00 p.m. or 5:30 p.m., depending on whether it is peak season or not. Entry is admitted up until 15 minutes before closing time.  You can follow along with The Alamo on Facebook, Twitter, Instagram, Pinterest, and YouTube. For more information, you can call 1-210-225-1391.