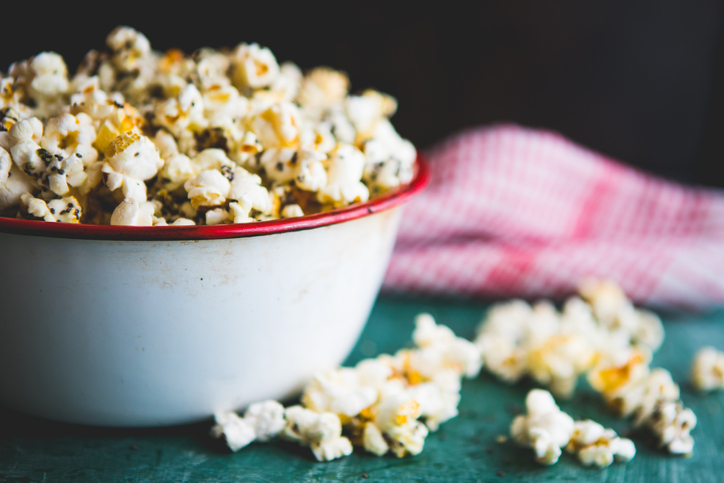 During the summer, you and your family may find yourselves hanging out by the pool a lot. The season offers bright sunny days where you can soak in some sun, work on your tan, and play games in the pool with the kids. You can quickly find that you have spent hours at the pool, and while you may not want to leave, you are quite hungry. This is why you need to pack delicious snacks for you and the kiddos when you go to the pool. Not sure what to bring? Try these easy snacks to pack for the pool that Taste of Home suggests you bring for your pool days.
Cheese Straws
You often find these at Christmas parties, wedding showers, or even baby showers, but cheese straws are a delicious snack to have any time. You will especially love having them on hand when you are at the pool. You can certain by cheese straws, but everything tastes better homemade. This recipe for cheese straws only calls for five ingredients and is super simple to make.
Fruity Peanut Butter Pitas
If you need something a bit more filling, then try these Fruity Peanut Butter Pitas. These pitas are filled with fruit like bananas and apples. The sweetness from the fruit pairs well with the subtle saltiness from the peanut butter. Your kids will absolutely love them, and the pita bread will make it easy for your kids to handle by the poolside.
Trail Mix Slices
Trail Mix is a tasty snack. No matter how careful you pack your food, though, the heat tends to melt everything together. Instead of trying to fight the heat, embrace the effects of the heat by making these Trail Mix Slices. It is everything you love about trail mix – M&Ms, dried fruit, and nuts – all in one yummy slice.
You might also like: Head Over To Clay Casa And Paint Your Own Pottery
Parmesan Ranch Popcorn
Often at the pool, people will bring their favorite bag of chips, pretzels, or crackers. Instead, opt to make this Parmesan Ranch Popcorn. All you need is your favorite brand of plain popcorn with some grated Parmesan, Ranch salad dressing mix, butter, and some additional seasoning for a tasty light snack by the pool.