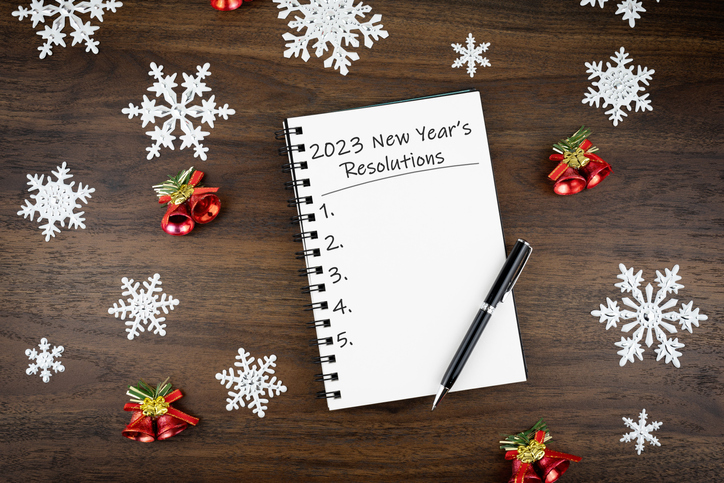 It's here again, the time of the year to make your New Year's resolutions. However, since you've struggled to keep them, this year you can succeed. Simply check out this list of ideas and then choose one to three you feel the most compassionate about.
Switch Careers
Perhaps you like your job, but it's not fulfilling. Maybe you've done the same thing for so long that you want to try something different. Regardless, make a leap of faith and choose a different career. Especially right now, businesses around the country have all kinds of open positions. Not only that, but many also offer incentives to join their companies.
Go to College
Whether you've never attended college or you want to further your education, this is an excellent 2023 New Year's resolution. For one thing, you can attend classes on campus or complete courses online. For another, you can find a variety of Pell grants and scholarships to help pay for the cost of tuition and books.
Show Random Acts of Kindness
The great thing about this New Year's resolution is that you get to help another person while feeling good about yourself. A random act of kindness can be anything. For instance, you could bring a platter of cookies to your job for a team working overtime. Another option, become a mentor for a child who needs love, support, and direction.
Start Journaling
Millions of people journal. For most, this is a great way to identify negative patterns or behaviors. With that, you can make changes in your life that'll lead to greater happiness and success. In addition, you could journal about a favorite subject. As an example, write down special things and moments specific to your child. Then, when they're older, you can give them the journal as a gift.
Go on Solo Trips
A lot of people don't like the idea of traveling alone. However, you can discover new places and even things about yourself by taking a solo trip. For your safety, work with a trusted travel agency. That way, you'll choose the right destination and know important facts to ensure both fun and security.
Reconnect with a Long-Lost Friend
Did you have a close friend in elementary school, high school, or college, but you've lost track of them? For your 2023 New Year's resolution, commit to finding them and rebuilding the friendship. Who knows, perhaps they've wanted to do the same with you but weren't sure how you'd respond.
You might also like: Here's How To Jump-Start Your Car
Improve Your Love Relationship
Whether dating, engaged, or married, this is a perfect time to work on making the relationship even better. In this case, organize a date night. Surprise your loved one with special little gifts. You could even change your appearance to make the relationship spicier.
Disclaimer: The stock image is being used for illustrative purposes only, and it is not a direct representation of the business, recipe, or activity listed. Any person depicted in the stock image is a model.