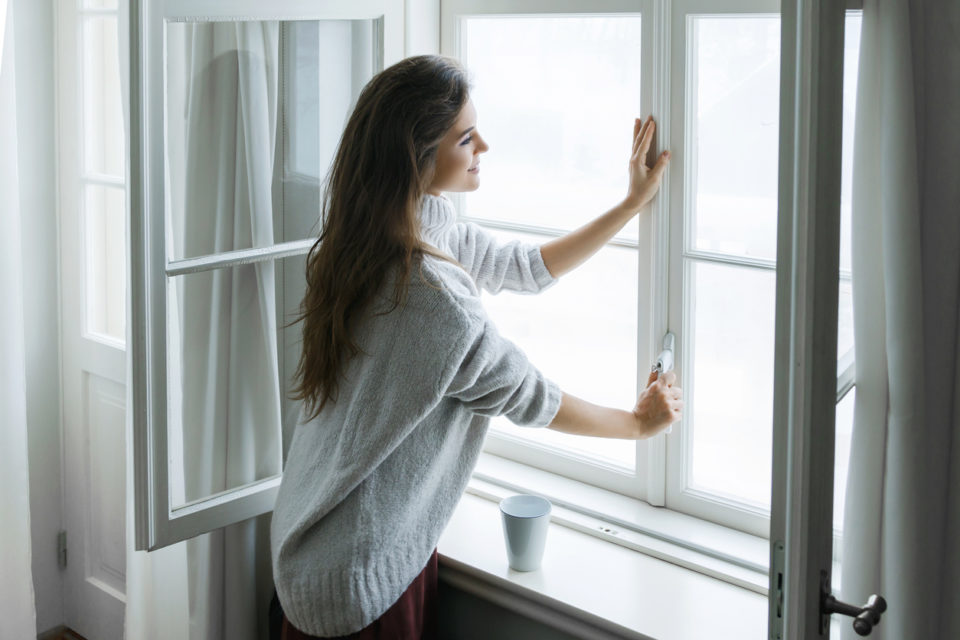 September is known for being the transitional month into fall. Those hot summer days slowly start to go away and the chillier days begin. With that being said, September is a great month to start preparing your home for those colder months. You may be thinking, what could I possibly need to do to my home before it gets cold outside? Well, there are quite a few things that can be done ahead of time to keep your winter and holiday season stress-free, save you money on repairs, and keep your home in tip-top shape.
1. Check Sidewalks/Driveways for Cracks
This may seem excessive but think about it, when the ground is covered with leaves or snow, or anything else fall and winter months bring, it can be hard to see those giant cracks or loose pavers. As a result, you can trip and seriously hurt yourself. Even more so, if you have children who are constantly running outside, they can trip and injure themselves pretty badly. This can prevent those knee scrapes or even worse, a trip to the hospital.
2. Clean Up the Siding
No one wants to be pressure washing when the temperature has dropped and it is freezing outside. Therefore, after those hot summer months are over, schedule some time to pressure wash and clean off any dirt, mildew, or any other elements that may cover the siding of your home.
3. Check For Leaky Faucets
This tip is very important and can save you a ton of money in the long run. Be sure to check out all of the faucets in your home to ensure none of them are leaking water. This home improvement tip can make sure that you don't get a broken pipe when the temperatures begin to drop and pipes begin to get cold.
4. Seal Your Windows Shut
As it gets colder, you want to keep as much heat in your home as possible right? Well, it is crazy to think, but if your windows are not sealed correctly, they can be let out a ton of heat, which can cause your air conditioning to work harder, costing you more money. Seal those windows, and ensure that there are no cracks letting heat out.
5. Clean That Chimney
Before you gather around the fire in your living room this fall, ensure that it is clean! This will prevent any chances of a house fire, bad smells in your home, and a safe way to stay warm indoors.
6. Change Those Air Filters
This task is you should do often, but some people forget. Be sure to change the air filters in your home. Your old ones have probably collected dirt, dust, hair, and bacteria over the hot summer months. Therefore, to help your heat run efficiently, and improve your air quality this winter, this home improvement tip will help.
You might also like: Try A New Hobby This Season
7. Get Ready To Store Lawn Equipment
Most people think they should clean up their lawn equipment in come the spring. Although, in reality, autumn is a better season to show your mower, and other equipment some tender, love, and care before storing it away for the winter.
Disclaimer: The stock image is being used for illustrative purposes only, and it is not a direct representation of the business, recipe, or activity listed. Any person depicted in the stock image is a model.