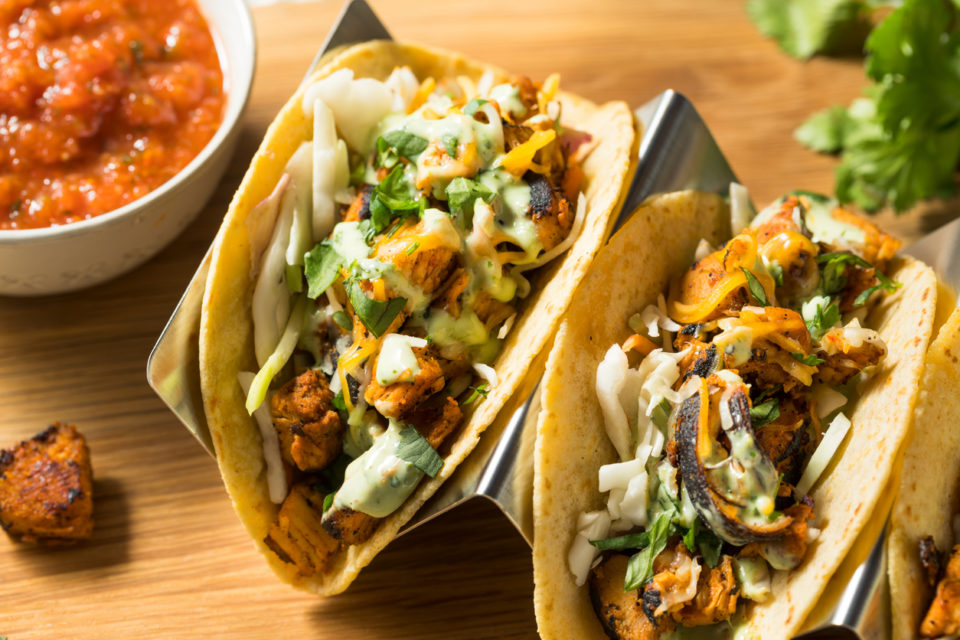 With Labor Day having been last week, you might be looking at the leftovers in your fridge trying to level with yourself on if you can have one more hotdog or piece of grilled chicken. Your body says no but your mind says you cannot let the food go to waste. For anyone wondering what to do with their leftovers from your cookout, Bon Appetit has the solution for you: leftover tacos.
Common Taco Meat
If you were to reheat your leftover chicken, make sure that fat is involved. Take some cheese and melt it over the chicken and you can make tacos and burritos out of the leftovers in minutes. If you do not use fat, you will dry the chicken out. If you do not want to try tacos, something else you can do is make chicken salad out of the leftovers. There is also always the option to cut the chicken up and pair it with a vinaigrette for a salad.
If you have any leftover steak lying around, it is imperative that you do not reheat it in the oven. Reheating steak in the oven can overcook it and turn the meat grey and leathery. Instead, Bon Appetit says that you can cut it thinly and place it on a salad. Or, heat the steak lightly in a pan and make a taco or even burrito over the leftovers.
Hotdog Tacos
These might seem like the least likely to fit into a taco, and you are right. Bon Appetit takes the leftover hotdog at face value, it is still a hotdog. While it might not be the most common or most existing idea to use for a taco, you could try spicing it up with some pickled peppers. Or, make franks and beans, or a hotdog and mac and cheese. Anything to creatively jazz up a leftover hotdog. The taco part is not necessary.
How to Use Veggies
The texture of leftover grilled vegetables is not appetizing. Bon Appetit recommends maybe making a veggie panini with a lot of cheese, or a frittata. In both these instances, you should chop the veggies up a bit smaller. If you are also going to eat them, heat the vegetables all the way through to make them more appealing. If you have leftover onions and peppers, they make great toppings for tacos.
You might also like: Great Ideas For Bringing Your Lunch To Work
Leftover Slaw
For your slaw, it in itself can add a lot to a taco by being a topping, especially if you use cumin. Slaw can also add a great crunch to a sandwich, Bon Appetit suggests a fried chicken sandwich.
Disclaimer: The stock image is being used for illustrative purposes only, and it is not a direct representation of the business, recipe, or activity listed. Any person depicted in the stock image is a model.