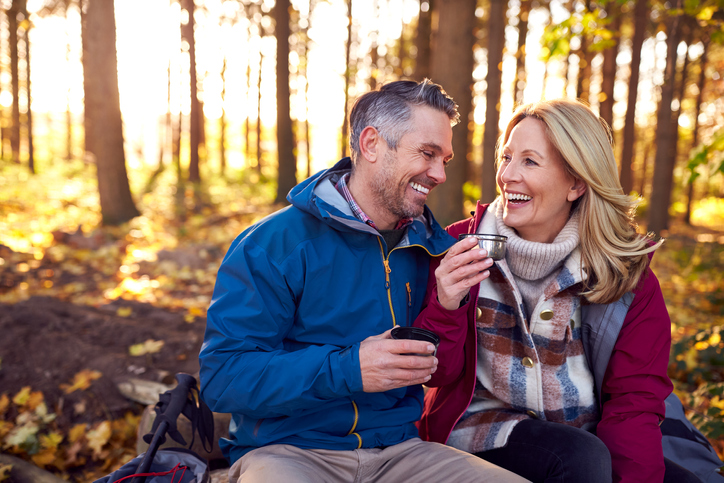 There's something almost magical about dating in the fall. After all, this is when temperatures begin to drop. Not only does that make spending time outdoors more enjoyable, but it also gives you the chance to get cozy. If you want to make an impression on someone special, here are some ways to do that.
Take in a Football Game
While there's nothing wrong with getting tickets to an NFL game, that's not necessary to make a good impression. Instead, go to a college or even high school game. Not only is this a great way to support your community but also reminisce. Even if neither of you knows any of the players, you'll have a great time cuddling under a blanket while cheering on the local team.
Visit an Apple Orchard
There's nothing like picking fresh apples on a cool fall day with someone special. Depending on where you go, you'll find a nice variety. Even better, take the freshly picked apples home and bake pies together. For one thing, this is a great way to solidify an existing relationship. For another, it's a great icebreaker for newer couples.
Horseback Riding or Hayrides
Either one of these activities makes a great date. You can ride horses through fields while viewing the beautiful fall scenery. Perhaps you prefer snuggling under a cozy blanket while enjoying an old-fashioned hayride.
Enjoy a Fall Picnic
More than likely, you have several parks close to where you live. Choose one with a lot of trees and a good place to put a blanket on the ground. Based on your relationship, you can make this a casual or romantic date. For something casual, bring a couple of blankets, some books, and a yummy lunch. For something a little romantic, add music and a few puffy pillows.
Carve Pumpkins
This is another awesome way to break the ice while on a date with someone relatively new. For this, choose pumpkins of different sizes, shapes, and colors. Then, go to work making different designs. You can display the pumpkins at home or donate your work of art to a local charity that's hosting a special Halloween event.
Spend a Day Hiking
If you and your significant other love outdoor activities, why not go hiking? With so many options, simply choose a place with trails according to skill. Be sure to dress warmly and take a camera so you can capture this exciting day.
You might also like: Beat Your Cold With These Tips
Try a Corn Maze
Corn mazes are more popular than ever. Along with being fun, they require teamwork if you want to succeed in getting out. During the fall, a lot of places have corn mazes. As a result, you'll have no problem finding the ideal spot.
A little brainstorming goes a long way when planning a fall date. So, let your imagination go wild and have a blast.