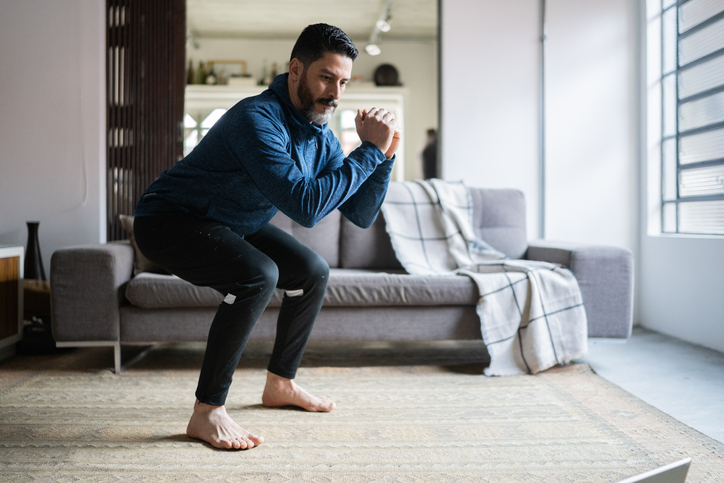 There's nothing wrong with snuggling up before a roaring fire in the wintertime to get warm. However, there's another option that'll benefit both your body and your mind. Instead of bundling up to the gym, you can work out at home or participate in activities outside the house. Either way, this is a great way to warm up.
Dance to Your Favorite Music
Many people love to dance as a way of working out. It is good for the heart, circulation, and flexibility, and it's also a lot of fun. For this, you can start with a slower song and then kick things into high gear with fast songs. To cool down, switch back to a slow song.
Join a Spin Class
If you've never done indoor spinning, you're in for a treat. This workout burns fat, lowers blood pressure, builds stamina, and strengthens bones. At the same time, you'll likely make some new friends. Together, you can work on the different parts of the body while avoiding the cold temperature outside.
Water Aerobics
The great thing about this, people of all ages can do it. That's because it's done in a swimming pool. As a result, it's considered a low-impact workout. Although this type of exercise is ideal for anyone, it's especially beneficial for people with chronic pain or poor mobility.
Go Swimming
Here's another way to warm up. Taking laps at a local gym will keep you indoors, benefit your body, and calm your mind. In addition, you can swim as fast or slow as you want. Regardless, you'll enjoy the benefits.
Resistance Training
Whether preparing your body for some sport or simply wanting to strengthen it, don't overlook the advantages of resistance training. Not only does this make muscles stronger, but it also increases overall endurance.
Rock Climbing
If you're looking for something fun to do with a friend or family member, why not try indoor rock climbing? After all, it's become incredibly popular. Thus, you shouldn't have any problem finding a place that offers this activity. Along with using your mind to focus, you'll rely on your body's strength and coordination.
Try Boxing
You don't need to be a professional to slip on some boxing gloves. Men have enjoyed this for a long time. However, it's now a passion of many women. For a total body workout, you can box at a gym or in the privacy of your home.
You might also like: Less Daylight Doesn't Have To Mean Shorter Days
Visit a Skating Rink
You can also try to ice skate or roller skate. Both activities are a blast to do and good for the body. The next time you want to work out and have fun, ask several friends to join you at the local rink.