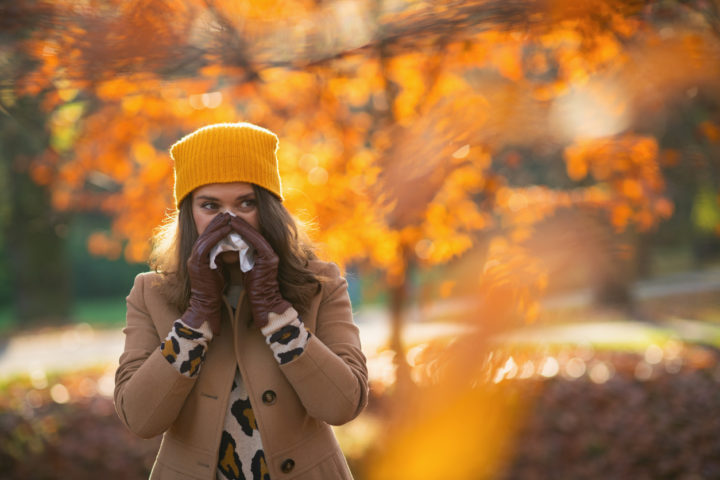 When the seasons change we know that allergies act up. However, you might be confused as to why environmental allergies can act out during the transition from summer to fall and not just from winter to spring. Go Health Urgent Care has answers for why allergies appear in the fall and how to take care of them.
Why Are There Fall Allergies?
Allergies are a result of your body's immune system and the environment you are in. This is why some people develop allergies to dairy, pet dander, and pollen. While pollen might only seem to be an allergy for the springtime, ragweed pollen is most common in the fall. Go Health cites the Asthma and Allergy Foundation of America when it says that 10 to 20 percent of Americans have ragweed allergies. Plus, according to the Environmental Protection Agency, the rising temperatures cause ragweed season to last longer, affecting those with an allergy to it for longer. Mold from decomposing leaves and plants could also be a source of fall allergies.
How to Fight Allergies
Since we cannot stay inside to avoid allergies all fall, here are six ways to help combat your fall allergies. First, keep your air as clean as you can. Have a portable air purifier and if you have an HVAC system, turn it on. Next, avoid mold when you can. Make sure to throw your jack-o-lanterns out before they start to mold and if someone else can rake your leaves, ask them to. If you cannot avoid raking your leaves and doing yard work, wear an N95 respirator or face mask when doing outdoor tasks.
You should wash your clothes regularly to remove allergens, Go Health says that warm water works best. Using a saline spray can help alleviate symptoms and help clean out mucus from your nasal passages. Finally, use a nasal rinse. This will be a deeper way to clean allergens, just make sure to use them carefully.
When to Seek Care for Allergies
If your allergies become too much for you to handle, seek help. You could be proscribed over-the-counter medicine to help, or, for more serious allergies, be given allergy shots.
You might also like: How To Spice Up Those Cookout Leftovers
Who are Most Susceptible to Allergies?
Seniors and children are more at risk when it comes to allergies. For seniors, make sure that they avoid allergens as much as possible. Exposure can lead to asthma in older adults. For young children, keep an eye out for any allergy symptoms. If you notice an increase in allergy symptoms, start treating the child at home and take them to a doctor for further treatment.
Disclaimer: The stock image is being used for illustrative purposes only, and it is not a direct representation of the business, recipe, or activity listed. Any person depicted in the stock image is a model.