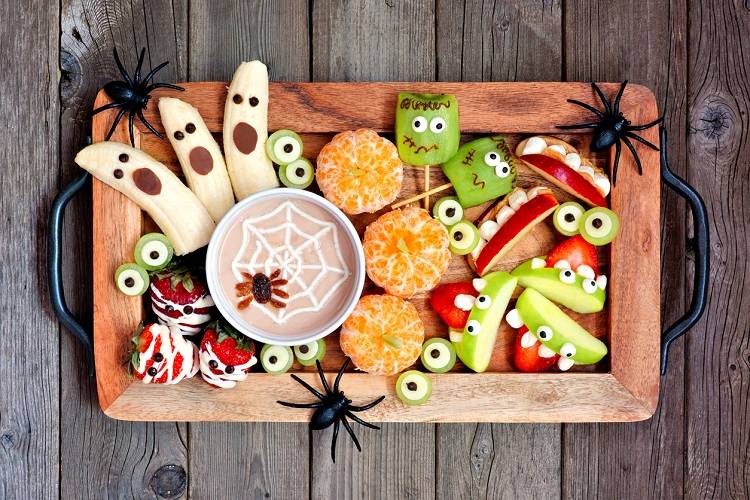 People have been hosting Halloween parties for centuries. From festival gatherings outdoors to wild nights of dancing, Halloween is a great time to celebrate. You may want to create a fun evening with your close friends and family. Try these five tips to help you make your Halloween party a great success your guests will remember for years.
Cute and Creepy Party Invitations
Whether you're inviting pals from all over town or your uncle Fred, sending invitations helps set the mood. In addition, it helps you formalize the time, so people arrive when you're ready. And so many Halloween-themed templates online can make it easy to design a unique card. In addition, many online templates are free, so you'll only need to consider the cost of the cardstock and postage if you mail them.
Of course, many people opt to send evites or texts in this digital age. And you can make digital invitations that work for those methods. But mailing a Halloween party invitation is a fun and sweet extra step.
Festive Drinks
There are many types of drinks you can offer or make that are family-friendly. Many stores may have Halloween-themed juices and beverages. And you can always add just a few drops of food coloring to most liquids that will turn even simple water into something creepy. In addition, there's always the party favorite that combines lime sherbet and a two-liter bottle of lemon-lime soda. Finally, some people use dry ice to get a fog effect. Just use caution when working with dry ice to avoid burns.
Your Own Party Theme
Deciding on a theme when planning can help you create a unified look. For example, maybe your Halloween theme is monsters. You can use that theme to craft invitations and decorations. In addition, you can tailor your snacks to look like monster parts. And then you can have friends and family turn up in monster-themed costumes. Then, hand out themed treat bags to your party attendees.
Snack Time
If you're serving food and snacks at your party, your theme is a good jumping-off point. Find ways to design treats that fit your theme but are easy to eat. For example, if people are wearing elaborate costumes, then you'll want to serve food that they can eat without special tools or extra steps. Fortunately, there are many great ways to turn ordinary food into something creepy and perfect for Halloween.
You might also like: Create The Juiciest Skillet Pork Chops Using This Recipe
Set the Mood
A good Halloween party needs Halloween music. If your party is scary, you'll want to tailor your playlist to be creepy and darker. But if you're having a party with people who don't like scares, many great tunes are more fun and quirkier. Of course, if you want people to dance, you'll want to include some dance favorites to get everyone up and moving.
This Halloween, make your party the one everyone is talking about. With these tips, you'll be able to arrange a party that isn't too stressful for you and that everyone will love.